By Teeka Tiwari, editor, Palm Beach Letter
The nation was in ruins…
In October 1929, the Dow Jones fell 24% over two days. The panic marked the start of the Great Depression.
Unemployment climbed to 25%… Economic growth fell by more than half… And millions of Americans fell into poverty.
Here's the thing…
---
— RECOMMENDED —
The Wall Street Legend Who Picked Apple in 2003 and Bitcoin in 2016 – Shares #1 Pick for the 2020s
It's not 5G, artificial intelligence, or the internet of things.
The answer will surprise you. And, for those who take early action, it could lead to an eventual $1.6 million payout.
---
The Great Depression also starved the government of tax revenue.
At the time, the U.S. was still on the gold standard. And the Fed couldn't just crank up the money printer like it can today. It needed to get creative.
So it turned to one of the few industries flourishing at the time: Bootlegging.
According to some estimates, mob boss Al Capone made $60–100 million per year selling illegal booze. In today's dollars, that's more than $1 billion.
When Franklin Roosevelt ran for president in 1932, he vowed to repeal Prohibition, saying it would boost "federal revenue by several hundred million dollars a year."
A year later, the U.S. repealed Prohibition. And the illicit proceeds once flowing to the mob were redirected to Uncle Sam.
The end of Prohibition was a boon for the U.S. Treasury. It used that tax money to help rebuild the country.
Today, U.S. alcohol sales are around $254 billion. The industry employs more than 4.4 million people and generates about $69 billion annually in taxes.
It's also turned small companies into powerhouses.
In 1933, when Prohibition ended, Anheuser-Busch generated just $330,000 in sales. By 1938, sales were up to nearly $5.5 million – a 1,551% increase. Today, the industry giant brings in over $50 billion per year.
I'm telling you this story because we're seeing a similar setup today.
Just like during the Great Depression, sales in this illicit sector are booming. And politicians are taking notice, too…
---
— RECOMMENDED —
You Could Make 843% in Your Sleep From 24-Hour Trades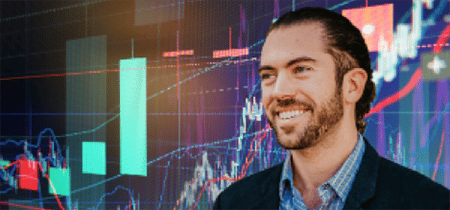 You could have massive overnight gains throughout this entire crisis.
"Blitz Tracker" shrinks your exposure by controlling your time spent in the market and regularly delivers powerful 24-hour gains.
Click HERE now to see how to join folks already making money during this market chaos
---
History Repeating Itself
On March 11, the World Health Organization declared the COVID-19 outbreak a pandemic.
Since then, we've seen unemployment reach 14.7% – the highest in modern history… GDP shrank 4.8% in the first quarter of 2020… And millions of Americans now face poverty.
We estimate the government has spent $6 trillion in order to rescue the economy.
But while the Fed cranks up its printing press and Congress passes stimulus bill after stimulus bill… state and local governments are facing bankruptcy.
Unlike the feds, they can't print their own money. So they'll have to look elsewhere for tax revenue. And they're targeting another emerging industry: cannabis.
In the U.S., 11 states allow recreational cannabis use and 33 allow medical use.
Here's why I believe politicians will turn to cannabis…
In 2019, the legal cannabis sector generated $17 billion… created more than 200,000 jobs… and pumped $1.9 billion in taxes into local governments.
But this is just the tip of the iceberg…
A report from Prohibition Partners projects the global cannabis market will swell to $103.9 billion by 2024. That's an annual growth rate of more than 50% – roughly double previous estimates.
That's a potential $10 billion-plus honeypot of tax revenue. Plus, the coronavirus pandemic is creating a tailwind for cannabis.
While many other businesses close their doors indefinitely, some states are deeming cannabis businesses "essential" – just like grocery stores and pharmacies.
And many cannabis retailers are thriving – seeing a boost in online sales and offering delivery services – despite the pandemic…
For instance, in March, cannabis sales in Canada climbed 19%, and in Michigan, sales doubled. And California saw a 159% spike by mid-March.
With so much potential tax revenue up for grabs, we believe politicians will have no choice but to act – just like they did with alcohol prohibition.
---
— RECOMMENDED —
A Sneak Peek Inside Apple's 5G iPhone?
5G will really kick off on September 22. That's when Apple is expected to release their first 5G iPhone.
Details are scarce. But this video gives you a sneak peek at what's inside.
And there's one piece that's critical to these phones.
Silicon Valley's top angel investor, Jeff Brown, thinks one company behind this piece could be the #1 Tech Stock of 2020.
---
The Stage Is Set for Legalization
Evidence is piling up of politicians preparing for the legalization of cannabis. Consider the following:
Last month, the House included cannabis banking legislation in its latest coronavirus stimulus bill. The legislation is identical to the SAFE Banking Act, which protected banking institutions that provided loans, accounts, and other services to legitimate marijuana businesses.
In New York, lawmakers are urging Governor Andrew Cuomo to pass the Marijuana Regulation and Taxation Act to help offset lost tax revenue.
And in New Mexico, Governor Michelle Lujan Grisham says the state lost out on a projected $100 million in recurring revenue when the Legislature blocked a cannabis legalization bill this year. She's pushing for legalization again to help fill the budget gap created by the coronavirus pandemic.
Investor sentiment in the cannabis space remains in the gutter, even as we're seeing buying frenzies and skyrocketing demand.
But when sentiment finally catches up to the reality of booming sales, we'll see a new upcycle that'll take this sector to new highs. Companies trading near their bottoms could soar five, 10, or even 100 times or more when investor sentiment flips.
Long story short, after spending two years being the market's whipping boy, pot stocks are about to come back in favor big time.
One easy way to get involved in this trend now is by owning the benchmark Horizons Marijuana Life Sciences Index ETF (HMLSF). It holds a basket of top legal cannabis names… And it will give you exposure to the entire space.
America's #1 Stock Picker Reveals Next 1,000% Winner (free)
As I mentioned above, many quality cannabis companies are poised to not only survive this time of uncertainty… but thrive once bullish sentiment returns to the overall cannabis market.
But while the market's shake-up has left cannabis stocks undervalued, the best setups are in the private space. Even if the market remains volatile, these companies can stay private until the conditions are more favorable.
And right now, you can still get into three of these private deals for as little as 75 cents per share. But you must act now. These companies will be closing their doors to new investors soon…