By William Mikula, analyst, Palm Beach Daily
I can't keep up… the orders are coming in faster than we can process them.
A few weeks ago, I traveled to Las Vegas to attend MJBizCon. With over 35,000 attendees, it's by far the largest cannabis conference in the world.
And thanks to the work Daily editor Teeka Tiwari and I have been doing in this space, I was able to secure dozens of meetings with top execs and venture capitalists (VCs).
The above snippet is just one from dozens of conversations I had at the event. Here are a few more:
"I need to double my workforce and even then, it won't be enough to handle the volume."
"We hope Congress takes its sweet time… that will give us more time to grow and then sell to the big boys down the road."
"We're deploying more capital than ever. We're backing up the truck while prices are down in the short term."
From those quotes, you'd imagine cannabis stocks are skyrocketing. After all, if business is so crazy that you can't even keep up with orders, that's a good problem.
---
— RECOMMENDED —
Learn How You Could DOUBLE or TRIPLE Your Account in One Week!
Find Out How With The #1 Selling Trading Guide: Now Yours For FREE!
---
But check out this one-year chart of the Horizons Marijuana Life Sciences ETF (HMLSF) compared to the S&P 500. It tracks a basket of the top companies in the space.
You don't need to be a professional analyst to see it isn't pretty… While the S&P 500 is up nearly 27% over the past year, the cannabis sector is down about 47%.
Ouch.
But here's the thing… We've made some of our biggest gains buying what Teeka calls the "fear-fantasy cycle."
You see, in early-stage megatrends like cannabis, the market is full of cycles of fear and fantasy. When that happens, each new flight of fantasy takes prices to new highs… and each bout of fear ends in higher lows.
Today, cannabis is in the doldrums. But we've identified two key catalysts that will send cannabis stocks exploding higher in the coming weeks and months…
I'll tell you more in a moment. But first…
Profiting From Fear and Fantasy
At the Daily, we hit the road to uncover stories the mainstream isn't telling us… and find stocks Wall Street is mispricing.
And nothing's more mispriced right now than the cannabis space.
Brightfield Group forecasts legal cannabis sales to grow to $22 billion by 2022 – up from $591 million in 2018. And Merrill Lynch projects the industry to disrupt existing businesses worth as much as $2.6 trillion.
That's a megatrend. Yet, cannabis stocks are down in the dumps. It's all part of the fear-fantasy cycle.
Two years ago, hype took hold and propelled share prices of anything remotely related to cannabis into the stratosphere…
But as with any new emerging growth industry, there's bound to be growing pains. It's especially true of legal cannabis, which just recently emerged from the black market's shadows.
So there's still a lot of regulatory uncertainty surrounding the space. And plenty of bad actors hurting business.
But the industry is cleaning itself up. And once it does, fantasy will take hold again.
Here's why…
---
— RECOMMENDED —
The ONLY Marijuana Stock You'll Ever Need…
Shocking news out of the marijuana industry… and Wall Street Insiders are going crazy.
A massive 1.4 million-square-foot super-greenhouse is coming online…
And could send a little-known 60-cent marijuana stock soaring!
Business Insider said…
 "Bottom line: What Netflix is to movies and TV series, [this company] could be to pot. But this could even be better…"
But you've got to hurry… everything goes live just weeks from now.
---
Two Major Catalysts
The strongest cannabis companies will adjust and emerge more profitable than ever.
And there are two reasons why: business is booming and venture capital is pouring in.
At the Vegas conference, it didn't matter whom I talked to. Everyone along the cannabis supply chain is seeing overwhelming demand.
Sure, there are regulatory hurdles and growing pains. But many smaller companies actually welcome the uncertainty.
Right now, it's keeping the big corporations out of the space. And that's giving smaller players a chance to establish market share. When the regulatory winds shift, they'll be prime acquisition targets for the big boys.
And when I asked about growth, many CEOs simply shook their heads and laughed. They're seeing 100%-plus growth rates from the previous year. That's insane.
From my talks, the biggest issues facing the industry aren't regulations or growth. It's access to capital. Fortunately, that part of the equation is improving as well…
Venture Capital Is Pouring In
Since some forms of cannabis are still federally illegal, bank financing can be tricky for companies in this space.
But venture capitalists have been more than happy to fill the void…
In fact, VCs poured a record $2 billion into private cannabis companies in 2019. That's 100 times more capital than legal cannabis firms raised six years ago.
So the question before us is: Why is the smart money backing up the truck for more when stock prices are cratering?
When we take a step back – and consult our Rolodex of experts – the answer is simple: Sales and revenues for the best cannabis companies are exploding.
Meanwhile, share prices and valuations are getting cheaper. This means owning a piece of this growing revenue stream is less expensive.
---
— RECOMMENDED —
WARNING!!!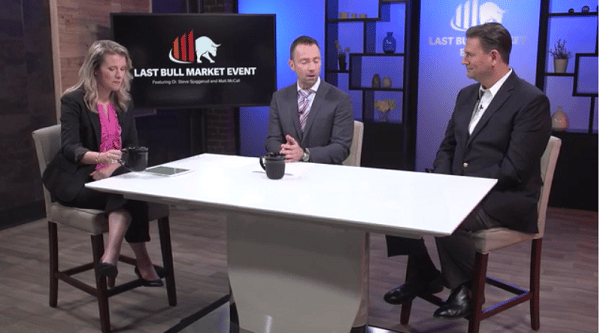 Here's how to prepare for the biggest stock market event of the decade.
Including the name and ticker of the best-performing stock of 2020.
---
As Teeka wrote on Tuesday:
I live for these types of divergences. I'm talking about when I see smart money doing one thing and retail money doing the exact opposite. It's almost too easy to make money by just taking the other side of the retail public.

Given the scope of this VC investment, I think [cannabis] could be as lucrative as the IPO boom of 1995–1999. For those of you who were active back then, you know as well as I do how amazing that time was.
But here's a secret VCs don't want you to know: The big money is in buying explosive-growth companies while they're still private.
Just think of guys like Peter Thiel… His pre-IPO stake in Facebook returned 200,000%. Enough to turn $250 into more than $500,000.
Or Silicon Valley firms like Benchmark. It got private shares in Uber for pennies. And made a 64,200% gain when Uber went public.
The VCs know the disconnect between reality and sentiment won't last forever. But Wall Street will bash cannabis long enough for insiders to load up their positions.
And like tech stocks in the 1990s, once fear passes, fantasy will take hold and share prices will explode higher again.
If you want to side with the big money, consider a small stake in HMLSF. When the industry rebounds, it'll take off, too.