Take Full Advantage of Teeka Tiwari's Palm Beach Venture Special Offer Today
By William Mikula, analyst, Palm Beach Daily
Mexico's Drug War is a disaster…
Just look no further than events from earlier this month.
On October 18, the Sinaloa drug cartel laid siege to the town of Culiacán after police captured Ovidio Guzmán López—the son of infamous kingpin, Joaquín "El Chapo" Guzmán.
Cartel members launched a series of deadly attacks against police to free Ovidio. His eventual release was a stunning defeat for the Mexican government.
But this violence isn't new… Last year, Mexico recorded 29,111 murders—an all-time high. And it's expected to surpass that record this year. The government blames drug cartels for most of it.
Clearly, Mexico has a drug problem. But it's about to implement a solution that'll reduce violence—while opening the world's 15th largest economy to a new industry.
And today, I'll share how you can take advantage of this massive trend, too…
---
— RECOMMENDED —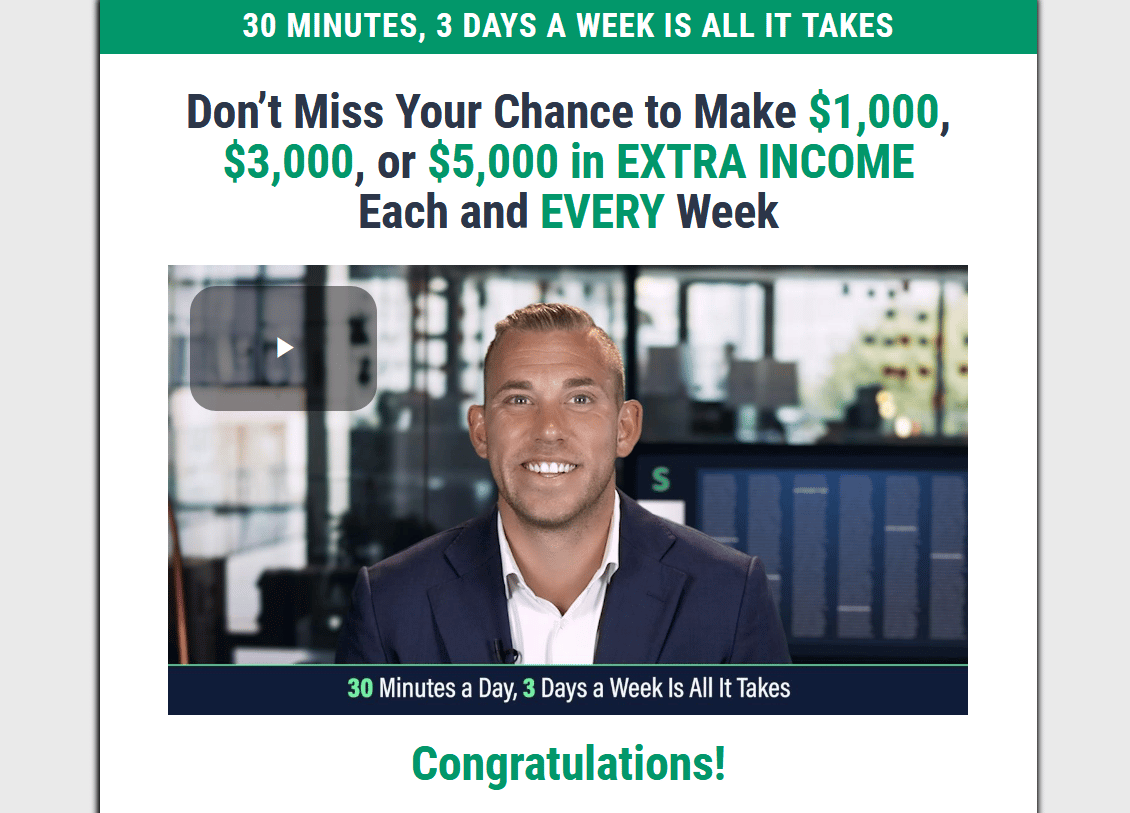 Want the chance to put $2,500, $5,000, $10,000, or more in your pocket every Thursday?
---
Flipping the Script on Cartels
For years, Mexican cartels have fought over the drug trade, particularly with cannabis. You see, the country created a lucrative black market when it prohibited cannabis. And violent drug cartels cashed in for billions in illicit profits.
Fortunately, Mexico is changing its strategy. Last year, its Supreme Court ruled the ban on recreational cannabis as unconstitutional. And it ordered lawmakers to regulate its use.
Earlier this month, the Mexican Senate finally received a bill to regulate the industry.
After reading through the major provisions, it's clear Mexico is taking a calculated approach. It's adopting the best practices from Canada and various U.S. states.
According to reports, the law would:
Increase the personal possession limit from 8 grams to 30 grams for marijuana, while also adjusting quantities for other drugs.
Allow cannabis cultivation in marginalized areas of the country.
Release thousands of non-violent prisoners convicted of cannabis-related offenses.
Lawmakers still need to vote on the bill. But since it's court ordered, it's guaranteed to pass in some form.
---
— RECOMMENDED —
Why Everyone is Getting Rich Right Now … And You're Not
Thousands of Americans have been hit by a wave of wealth in the wake of COVID-19. Stocks are up 40% since the crash, yet some lucky retirees have the opportunity to see 100%+ gains because of what's coming next. How are they doing it?
For the first time in history, two millionaire investors have joined forces to help you learn the secret moneymaking strategy of the wealthy and connected.
Click here to watch their presentation
---
Soon, Mexico will become the third country in the world to legalize commercial production of adult-use cannabis, joining Canada and Uruguay. And it'll be a massive tailwind for the legal cannabis industry…
After all, Mexico is the world's 15th largest economy. And it's the 11th largest country by population, with 130 million people—more than three times Canada's population.
Mexico also has ideal growing conditions, plenty of prime farmland, and a deep, long history of producing cannabis. And it has a huge market…
According to a 2016 national survey on drug use, more than 7 million Mexicans reported smoking pot at least once in their lifetime. That's about 8% of the adult population.
So what's the best way to play legalization in Mexico?
---
— RECOMMENDED —
HOW TO TRADE STOCKS RIGHT NOW FOR AN EXTRA $1,000 A MONTH
GET FREE 3-day Video Trading Series Showing You How to Start Making an Extra $1,000 a Month.
---
Next Steps Before the Profits Begin
We're at the very beginning of a global cannabis boom.
Brightfield Group forecasts cannabidiol (CBD) sales to grow from $591 million this year to $22 billion by 2022. And Merrill Lynch projects the CBD industry to directly disrupt existing businesses worth as much as $2.6 trillion.
Now, Mexico is still in the early stages of legalization. But it's finally putting the vicious cartels on their heels by changing its approach to drugs. And the opening of the world's 15th largest economy will give this market a huge boost.
We'll follow this story as it develops and the final rules are hammered out. As Mexico moves to embrace its new legal cannabis mega-industry, there will be huge opportunities to profit.
In the meantime, a good play could be Canadian producers that have carefully cultivated ties with Mexico from the beginning.
And if you want broader exposure to the legal cannabis trend, consider the Horizons Marijuana Life Sciences ETF (HMLSF). It holds a basket of the top cannabis stocks, including some poised to bounce as soon as Mexico goes live.
As always, be sure to do your own research before making any investments.